In this 4th edition of our series on getting business funding/investment we will be talking about swimming in the wrong waters. (click here for 1st edition, 2nd edition, 3rd edition).
SWIMMING IN THE WRONG WATERS
Research says that if you put a baby shark in a small tank that can barely take a human, the shark will not grow beyond the size of that tank, but the day you put that tank where it was meant to be; in the ocean, it will quickly grow to its full length.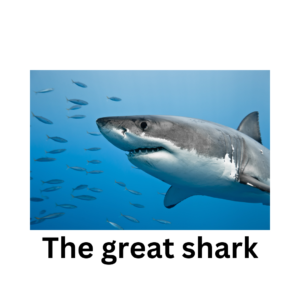 Many of us business folks have not grown to full length of being investible because we are in the wrong tank. And that is why our business is not getting funding.
Businesses are generally organized as
An idea TO a startup TO a small business TO a medium sized business TO a large business TO a group of businesses TO a conglomerate.
This growth of the business will be over several years. The funding needs at each stage of the business are different and the same goes for the timing of getting the funding for each type of business.
It is usually advisable not to start shopping for funding when you need it as you might not get it on time. It is better to be able to envisage when you will need funding and work towards getting the funding available before then.
In all these discussions, if you are looking for funds in the wrong waters, it will be almost impossible to get them no matter how early you start.
What do you mean, you ask?
Funding is available depending on
the type of funds you need.
The nature of the project/business
Funding tenure
Funding sum
The structure of your business (individual, partnership, association, Limited, etc.)
the funding focus of the financier
the timing
the economic factors surrounding when you need the money and the time the funds will stay with you.
As a startup, what you need is seed funding, going to a commercial bank is disastrous as funding will almost be impossible.
Don't blame the commercial banks. It's about the nature of funds they have. The monies held by commercial banks are depositors' funds and cannot be lost, what you are asking for as a startup are high risk funds that can go up in flames if the business does not work out for any reason.
What will the commercial bank tell their depositors when they come for their monies and your business does not have the funds to repay?
What you should do is seek funding from sources like the ones below.
venture capitalists
angel investors
friends, families & foes
cooperative societies
government and their grant institutions
local & international startup support institutions like ford foundation, MTN foundation, etc.
many other similar business startup support institutions. Click this article by Businessday newspaper for more information on such: https://businessday.ng/news/article/seven-funding-opportunities-to-grow-your-business/
When approaching institutions for funding be sure of their business investment focus and purpose behind their investment. For example, if it is an institution that funds startups and small businesses for job creation, then make sure that your business plan and pitch deck clearly reflects that business motive as if it does not then you are swimming in the wrong waters.
Another example is the fact that in Nigeria today, due to the unstable state of the economy, many commercial banks are not lending, especially to new customers, those that are still lending are doing it for the very short term. Therefore, if you need long-term funding, you will have to approach investment banks or institutional banks like the bank of industry.
If you need funding for your complex real estate project, why not approach mortgage banks or mortgage brokers like first home
To facilitate your project finance. Remember that we still have the federal mortgage bank of Nigeria and its very functional.
Your plan or proposal must be in the language of your financier and must reflect their business focus to get funding.
A company seeking business expansion finance or project finance as a company that has been in operation for some time now will easily get finance from a commercial bank.
For startup and small businesses, the following are suggested sources for getting finance or business support.
Lagos State Employment Trust Fund – LSETF
Fate Foundation: like their Orange corners fund
Norrenberger integrated financial services.
Bank of industry – BOI
Cooperative societies
Incubation hubs like IG hub, Plus innovation hub
Fintechs
Your suppliers and even your buyers.
The list is endless, these are just some examples with their online links.
Coinbox Limited helps with finance facilitation to grow your business.
I wish you success in your business finance journey.
Ayo Emakhiomhe.